Current Auctions
Greg Clingan Auctions always has events coming up. Check back often as our current auction page is always being updated. If you have an interest in Greg Clingan Auctions handling your auction needs contact us today.
Greg Clingan Auction & Real Estate serves West Central Indiana & Eastern Illinois, including Fountain, Warren, Vermillion, Parke, Montgomery Counties, Covington IN, and Danville IL areas.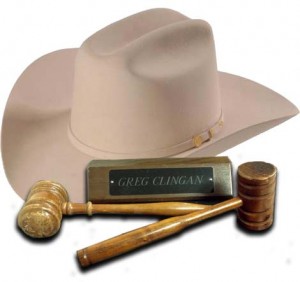 UPCOMING AUCTIONS Saturday, September 15, 11 AM – 1182 N Dr Run Road, Veedersburg, Indiana: 2 Tracts + Personal Property (2 TRACTS SOLD AT AUCTION) Saturday, September 22, 2018, 11 AM – 483 S River Road, Covington, Indiana – 3 Tracts of Land, Tillable, Potential Building Sites, Woods, Ponds, Pastures Saturday, October 13, 2018 – Veedersburg, […]
Click Here For More Details
---
PUBLIC AUCTION Saturday, October 13, 2018 at 11 AM EASTERN FURNITURE, APPLIANCES, GUNS, TRUCK Additional information to follow.
Click Here For More Details
---
Location: 483 S River Road, Covington, Indiana or 1.5 miles South of Covington on River Road SATURDAY, SEPTEMBER 22, 2018 at 11 A.M. ET Troy Township, Fountain County, Indiana >> TRACT 1. 7.19 ACRES 2 PONDS – WOODS – PASTURE – POTENTIAL BUILDING SITES >> TRACT 2. 12.88 ACRES WOODS – PASTURE – TILLABLE – […]
Click Here For More Details
---
SATURDAY, SEPTEMBER 15, 2018 at 11 AM EASTERN 1182 N Dry Run Road, Veedersburg OR 2 Miles West of Mellott on CR 300 N OR 4 miles north of Veedersburg on US 41 then 3 miles east on CR 300 N (Watch for Clingan signs) RICHLAND TOWNSHIP, FOUNTAIN COUNTY, INDIANA   TRACT 1:   77.88 ACRES […]
Click Here For More Details
---