About Greg Clingan
A 3rd Generation Auctioneer Since 1907
Greg Clingan has been conducting auctions in Western Indiana & Eastern Illinois since 1981.
IN License # AU01040362 IL License # 44100318
Greg Clingan was voted as the BEST AUCTIONEER in 2017 Commercial-News Reader's Choice and selected as TOP 3 for BEST REAL ESTATE BUSINESS.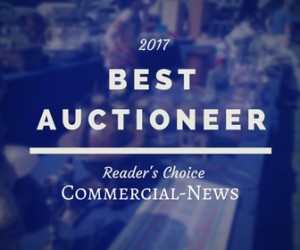 Matt Perry IN License # AU11500004
Greg Clingan Auctions based in Covington Indiana has auctioned off millions of dollars of real estate and merchandise. We have and will auction off everything from household goods, antiques, farm land, and livestock.