Greg Clingan
Real Estate Broker – Managing Broker – Auctioneer – Appraiser
Auctioneer license – Since 1981
Real Estate license – Since 1984
Appraiser license – Since 1993
Greg is a third-generation auctioneer. He has sold millions of dollars in Real and Personal property. His vast Auction, Real Estate and Appraisal experience assures your property is in the hands of a professional who is on top of the ever-changing market.
Hannah Clingan 
Auctioneer and Real Estate Broker Referral Service
Hannah is a fourth-generation auctioneer.  She works alongside her dad, Greg in the business. Greg and Hannah are involved in numerous community organizations and donate their services for charitable needs.
Stop by our office downtown Covington, Indiana at 404 Liberty Street. Call us at 765-793-7315 or TEXT us at 765-585-8418. We are here to help with your Auction, Real Estate and Appraisal needs!
Office Hours: Monday – Friday 8:30 am-12:00 noon / 1:00-4:30 pm E.S.T. After office hours and weekends by appointment.
Local, Family Owned and Operated
Four Generations of Auctioneers – Since 1907
Three Generations of Real Estate Agents – Since 1967
Greg has been conducting auctions in Western Indiana & Eastern Illinois since 1981.
Greg Clingan IN Auctioneer License #IN AU01040362, IL License # 44100318
Hannah Clingan IN – AU800013
Greg was voted BEST AUCTIONEER in the Commercial-News Reader's Choice and selected as TOP 3 for BEST REAL ESTATE BUSINESS.
Greg Clingan Auctions based in Covington Indiana has auctioned off millions of dollars of real estate and merchandise. We have and will auction off everything from household goods, antiques, farm land, and livestock.
read more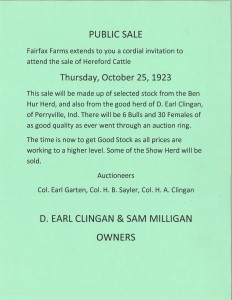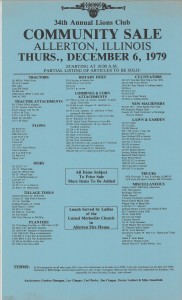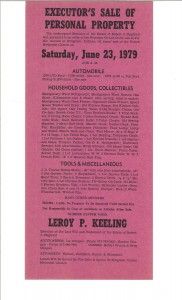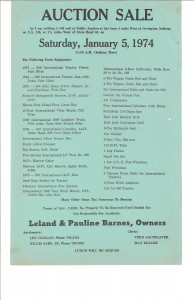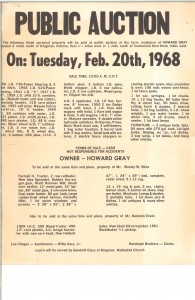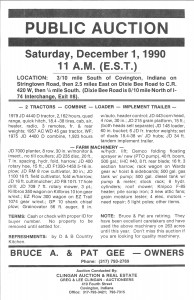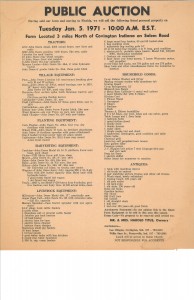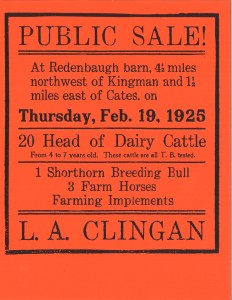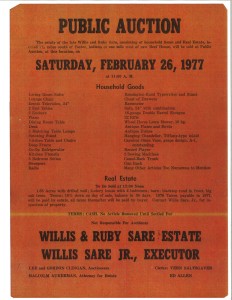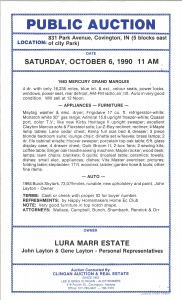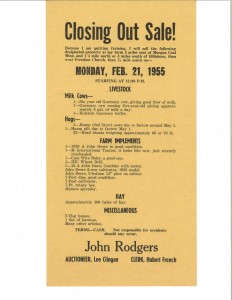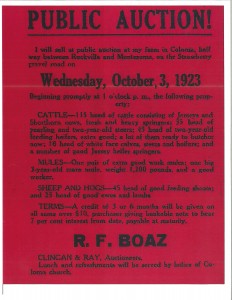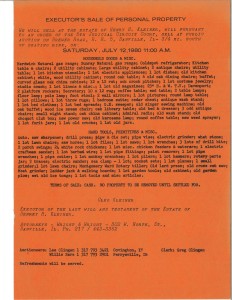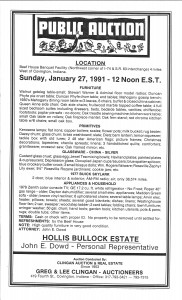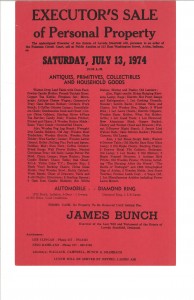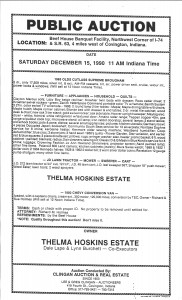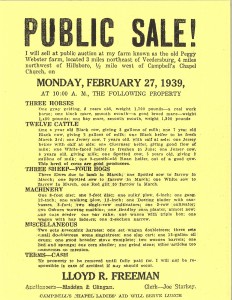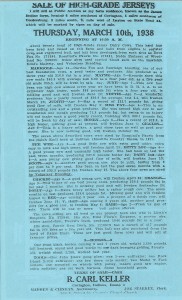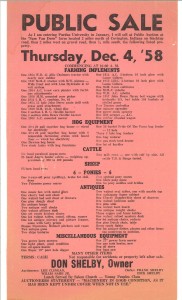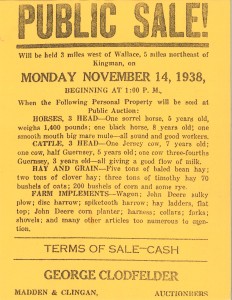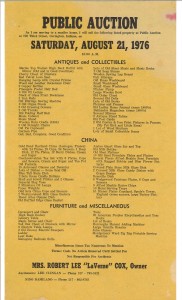 The Clingan family has been auctioneers since 1907. With a family history in Indiana dating back decades, the Clingan family has established a name of trust and quality in the auction business.  The Clingan family has been active not only in business but also the community with family members holding various offices in the local government.
Herschel Clingan was a graduate of The Jones' National School of Auctioneering and Oratory in Chicago in 1907. It was believed to be the first auction school in Amercia. It was started by auctioneer Carey M. Jones in Davenport, Iowa.
[print_responsive_thumbnail_slider]
As you can see from above the above sales bills, the Clingan family have been in the auction world through three generations.
read more