PUBLIC AUCTION – Saturday, July 18, 2020 at 11:00 am EDT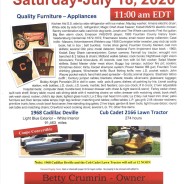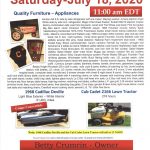 For more information stop by our office downtown Covington, Indiana or call Greg at 765-793-7315. More pictures available at Auctionzip.com.
Location: 404 E Pine Street, Attica Indiana.
Betty Crumrin – Owner
Note: There will be an OPEN HOUSE for the home for sell on property from 11 to 2 on Saturday, July 11, 2020 during the Auction.